Quick Ship Glass puts customer first - period. We have seen success in the glass industry for decades due to this simple motto. Since we manufacture custom products, every piece is uniquely crafted and made for you, our customers.
"Great Customer Service! These guys were fast, the glass was cut to perfection and the price was right even with shipping cost. Speaking of shipping what a great job of packaging the glass. If you are looking for usual glass at a good price this is the place."
Custom built for our Customers
Our American workers take pride in not only the product we manufacture, but our customer service. Each of our workers is unified under the same goal: bringing you beautiful glass. Our custom glass shipping is fast, efficient, and easy for our customers.
Our facility has high-tech manufacturing equipment that enables us to cut glass quickly and with the utmost precision. This precision helps build up trust with our loyal customers, giving them the confidence they need to order from us for other future projects. Quick Ship Glass takes all the worry off the customer.
No one wants to run around their town to search for a glass shop that might not even stock the glass they need. Here at Quick Ship Glass, we value your time, and make it easy to find the products you want right here online. We shoot straight and aim to be up front about all things, building up trust between you and us. 
If you trust us with you glass order, we will deliver an outstanding product through our custom glass shipping.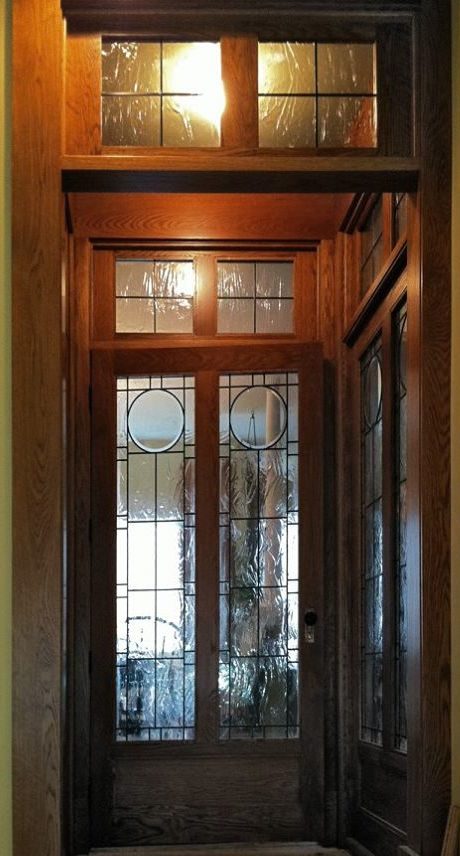 From Kitchen to bathroom, we handle all your glass needs!
We have been providing glass to customers that are renovating their kitchen cabinets to large dealers like Wayfair and Home Depot. This gives us lots of experience in handling all types of projects and needs.
NO NEED TO WORRY ABOUT YOUR CUSTOM GLASS SHIPPING
Naturally, we specialize in glass but just as importantly, we have learned the art of glass shipping. Glass, especially custom panels of expensive and delicate work, is obviously fragile if not packaged just right. Our custom glass shipping partners also contribute to our low breakage rate. Thanks to the advanced technology in our foam packaging, we can transport every product from Robax glass to leaded panels without hassle.
ONLY THE BEST GLASS PRODUCTS
With the same pride for manufacturing glass we strive to produce the best custom cut glass in North America. This is no easy feat, but through our wide selection of art glass including seedy, water and clear antique, along with various other product lines we accomplish that goal. We stock many different types of art glass that are shipped to us from across the world. Many of our art glasses are crafted for their unique patterns that are truly one of a kind. Our manufacturers have had their glass showcased in world-class cathedrals and architectural buildings, due to the quality and craftsmanship that went into every one of their sheets of glass.
Because we care about quality, we can use our CNC machine to cut down sheets into the exact size to the sixteenth that you want it. With our shop's expertise cutting art glass is simple and is completely safe. All the shop workers have been trained in safe shop practice, making sure both your glass and our workers are always safe and treated respectfully. Our advanced machines help produce some of the most beautiful glass in North America.
We pride ourselves in the fact that our glass is handmade in the USA. We will never outsource our work outside of the country. Supporting the local economy is essential for shops like ours and many others around the USA. This also allows our shipping times to be as short as possible. Some companies ship from overseas, which is simply not an option for us. Our products are double checked for accuracy to ensure the we produce glass to the exact specifications you need.
ALWAYS AHEAD OF THE CURVE
One of the things that has kept us afloat as a business has been our ability to innovate in the glass industry. Some businesses fall into complacency leaving their customers with old, outdated products. However, here at Quick Ship Glass we have continued to change with the times and innovate. It simply was the only option for us as we pursue excellence. 
As a result, we are always looking for new tools, machines and processes to improve our quality. This has driven new products, such as custom laser-etched glass. Our dreams are beginning to become more of a reality, all thanks to to our innovative and creative team.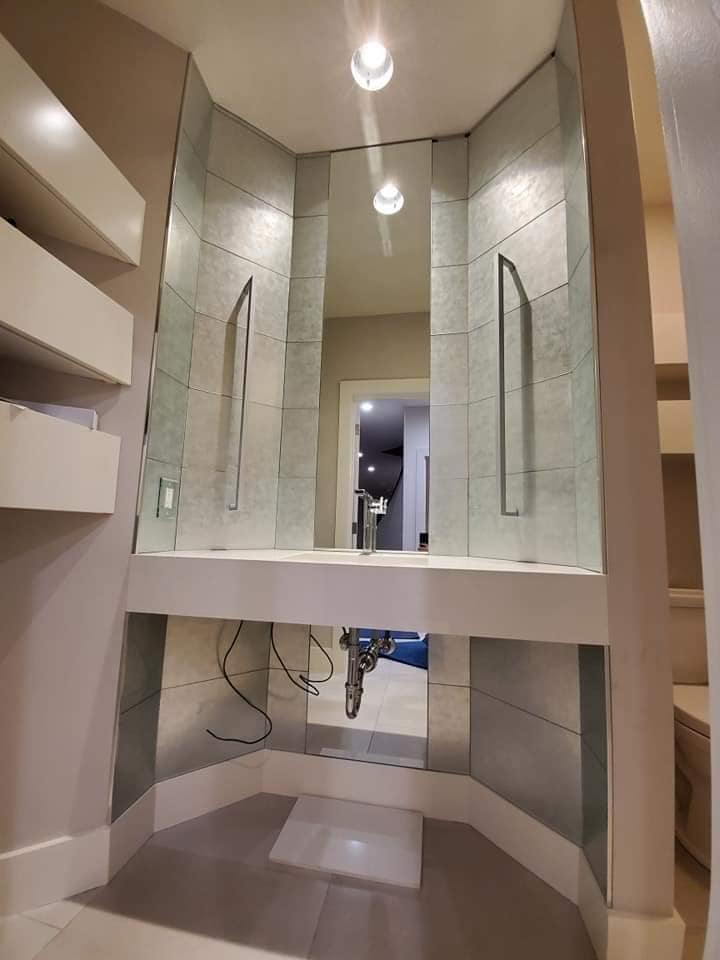 fall in love With your glass
In conclusion, Quick Ship Glass produces your custom items with just a few clicks. Best of all, the price is available instantly to our customers. Some of our competitors require that you must call and have an account with them. We are a shop of the people and want to make sure there is no customer too small to order glass from us. Fortunately, we do not make money off of wasting your time. We don't have any hoops and are transparent with our pricing. 
With Quick Ship Glass, in the time it takes another company to get you a quote, our glass will already be double-checked by US workers, labeled, and ready for shipment.
The wide selection of products we offer range from art glass to leaded overlay panels helps differentiate our glass company from others. All these products are available in custom sizing to fit your exact needs. The customization of our glass even goes as far as accommodating custom arch tops. 
However, all the custom touches do not take away from our promise of quick shipping glass right to your doorstep. Striving to bring customers the product that they truly want has driven us to create Quick Ship Glass because we understand how precious time is, which is why everything here is done promptly. After all, we are called Quick Ship Glass for a reason.